Labor Day Weekend came fast and furious and with all of us and our camping gear crammed into our car we were off and running to a spot 40 minutes south of our home. As we sped down the freeway past the new Dallas Cowboys stadium and T.D. Jakes mega church it wasn't long before we dropped into the rolling valley's of Cedar Hill, Texas. There we slowed down to 10 miles per hour in search of our camp site at Cedar Hills State Park and we were not disappointed. I may have forgotten the kids toothbrushes (they lived) and our pillows (we used the kids...they could suffer all night!) but all in all we had a mighty fine time.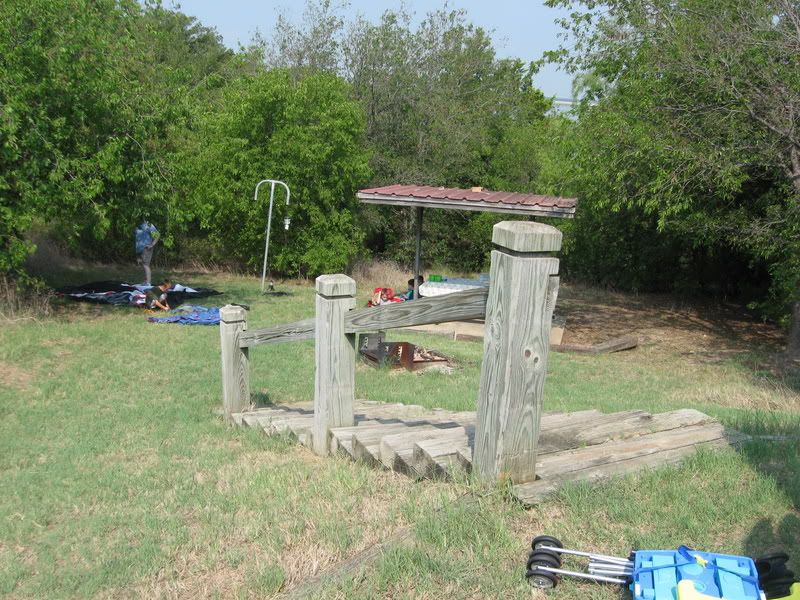 Our campsite as we unloaded our van.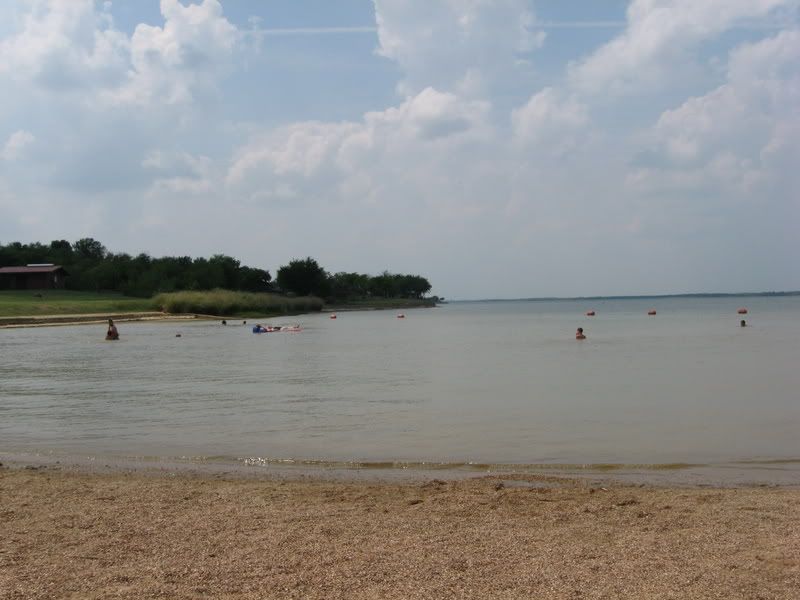 Joe Pool Lake...we swam here every day! The weather may have been hot but the lake was quite refreshing...and muddy!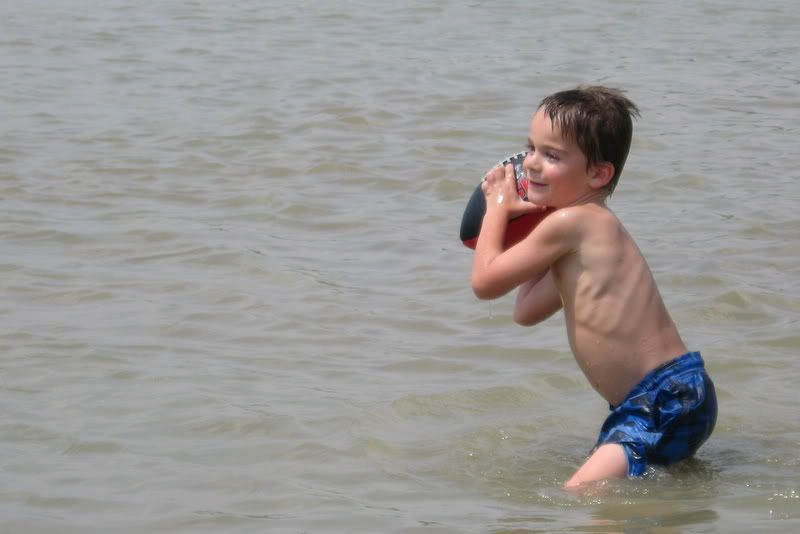 Little Brown Eyes playing football in the lake.



Carlosse enjoying the refreshing water.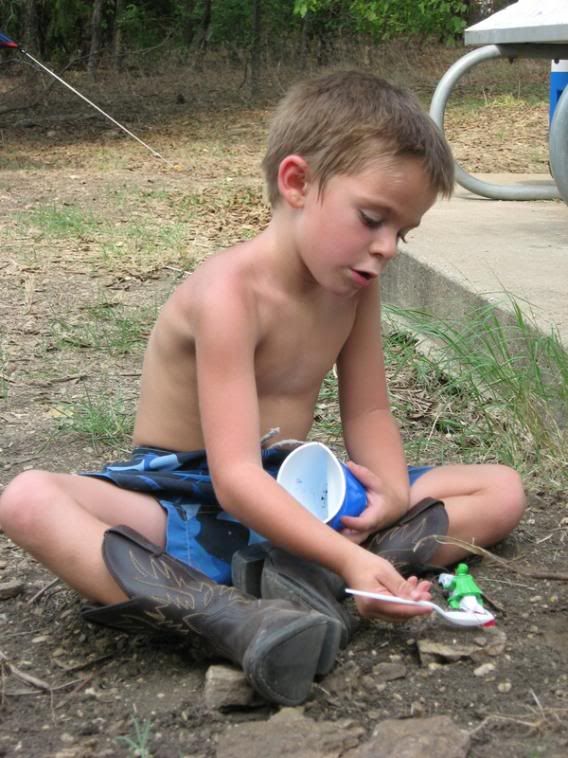 Alex playing in the dirt with his army men back at camp.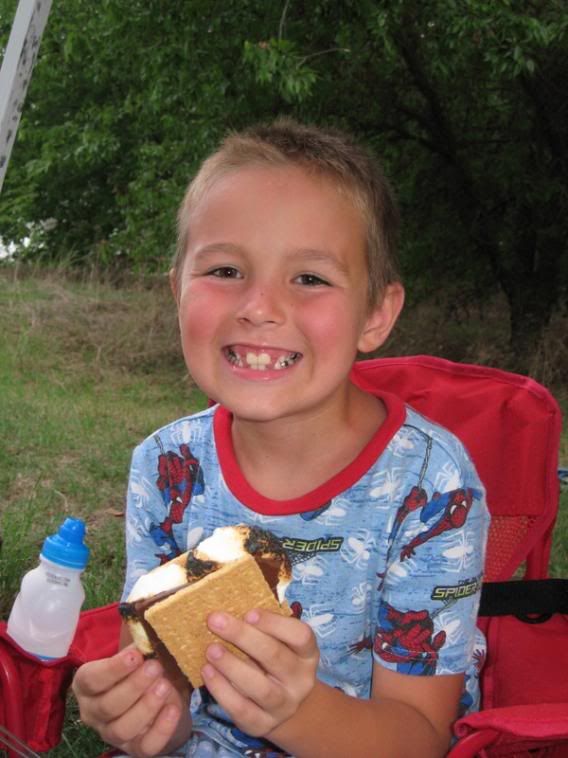 Carlosse enjoying a s'more...there was a burn ban so we had to "roast" 'em over the camp stove. Only in TEXAS does a s'more really work. The chocolate MELTED before the marshmallow even touched it. I had never had more perfect s'mores. Thank you TEXAS!!!!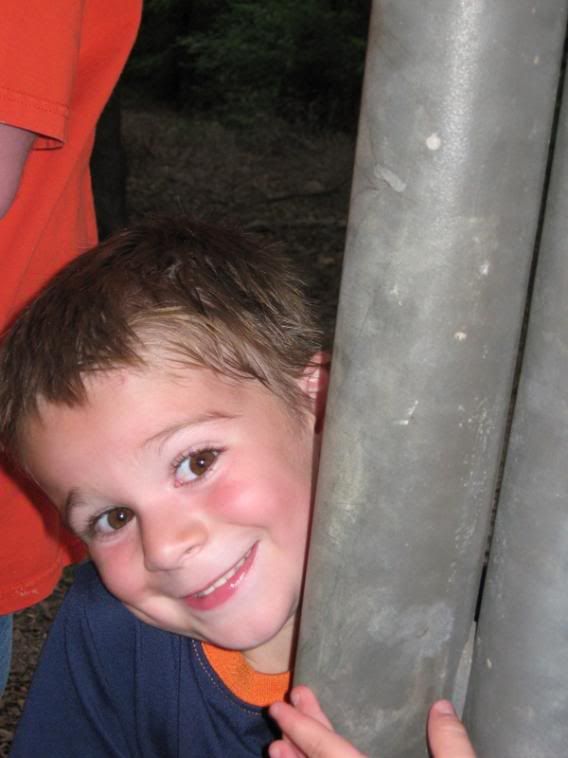 Alex "peeking" by daddy while he roasted marshmallow's for his s'more.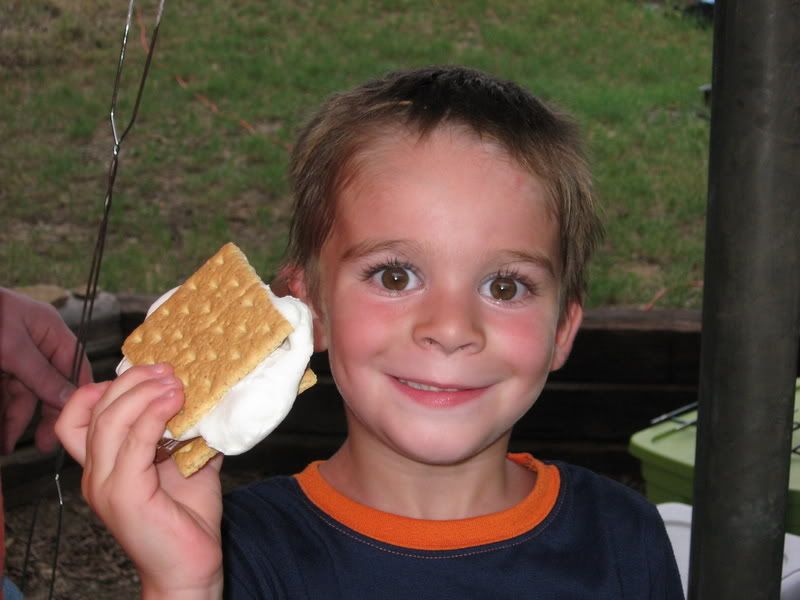 The perfect s'more. Daddy was very good at browning and not burning the marshmallow. Mommy didn't have that job because mommy burns them to a crisp because she is soooooooo impatient.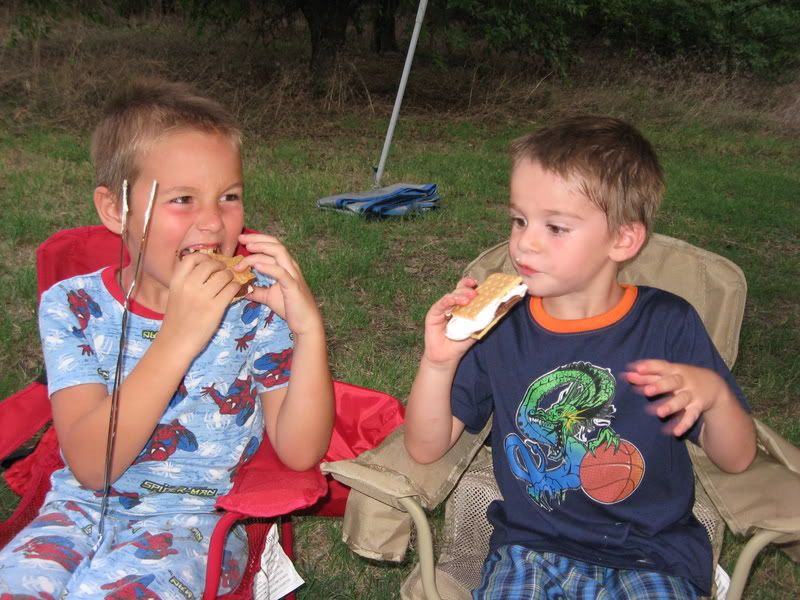 The boys in their p.j.'s sitting in their camp chairs totally enjoying their treats.



Our camp site at night. Matt and I enjoyed sitting under our patio lights talking late into the night and looking out at Joe Pool Lake with the city lights twinkling in the background. That night we saw big orange spiders spinning their webs, a little snake in the grass and right before bed a SKUNK under our picnic table. We thought we heard something rustling...so Matt shone the light and there it was in all it's glory. Needless to say we scurried up the hill by our stairs and watched it waddle off into the bushes. We went to bed after that...I was not getting sprayed!!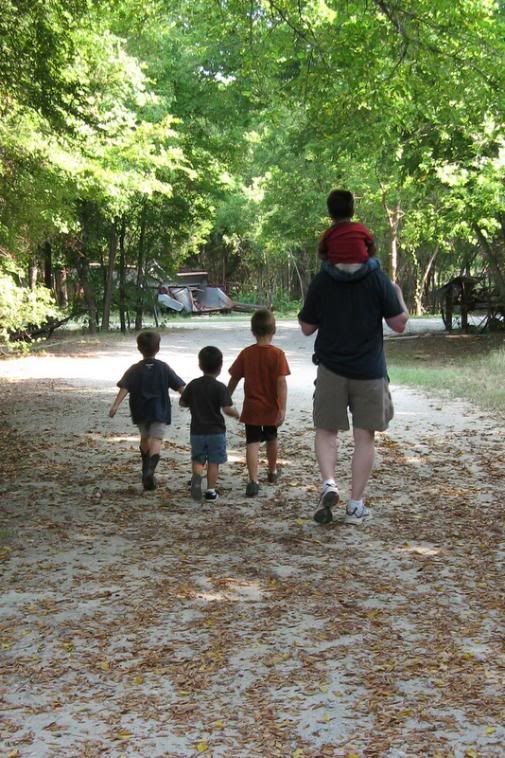 Daddy and the boys walking on an original road to Penn Farm right at the park. An original farm built in the 1850's was on display for us to see so we took a hike one day and checked out a little piece of Texas history. Then my camera ran out of batteries and I was mad...oh well, at least I got this one great shot!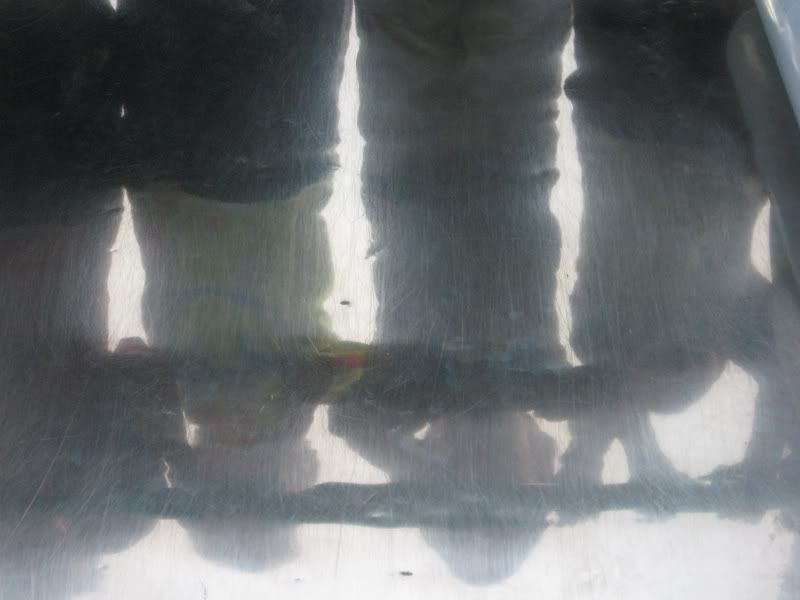 The boys reflection in a slide at the playground. On another note yes we had a nice camp site with a view of the lake but it was quite the hike to the bathrooms with four little boys. Good thing they could pee in the forest...I on the other hand got my walking in!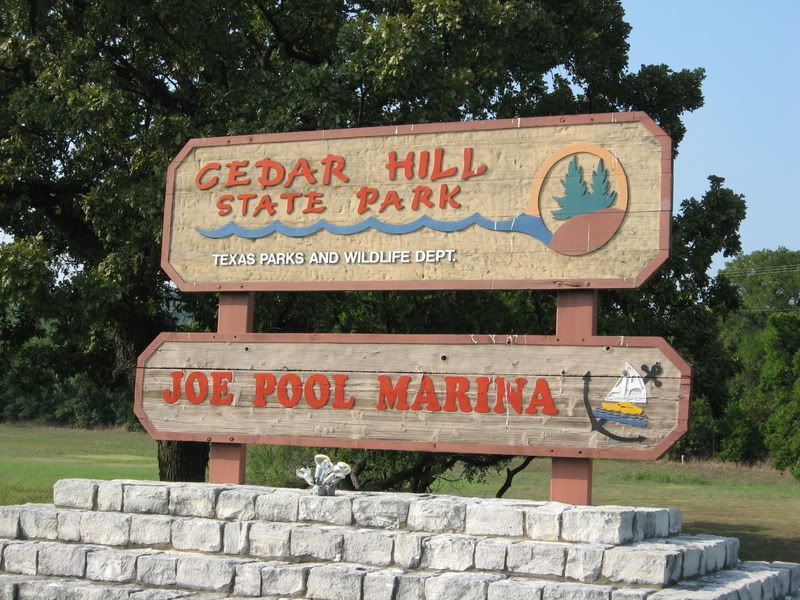 Then we were gone. Here was one of the last pictures I took because I missed the park sign upon our arrival. Then we were off and headed back up north, really a hop, skip, and a jump back home. It was hard to believe we were so close to home yet felt so far away and also so refreshed. It was good to get back into camping again with a two year hiatus because of grad school. I felt like we were coming together as a family unit once again. With all the change (moving, adopting more kids) we really needed this time together.

Well, until next time...I'm sure we will return!